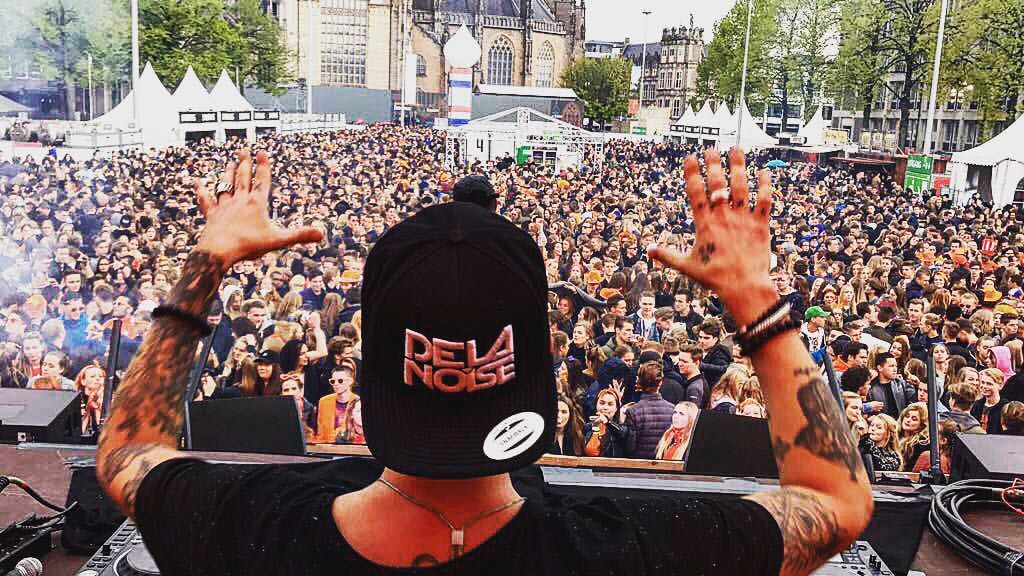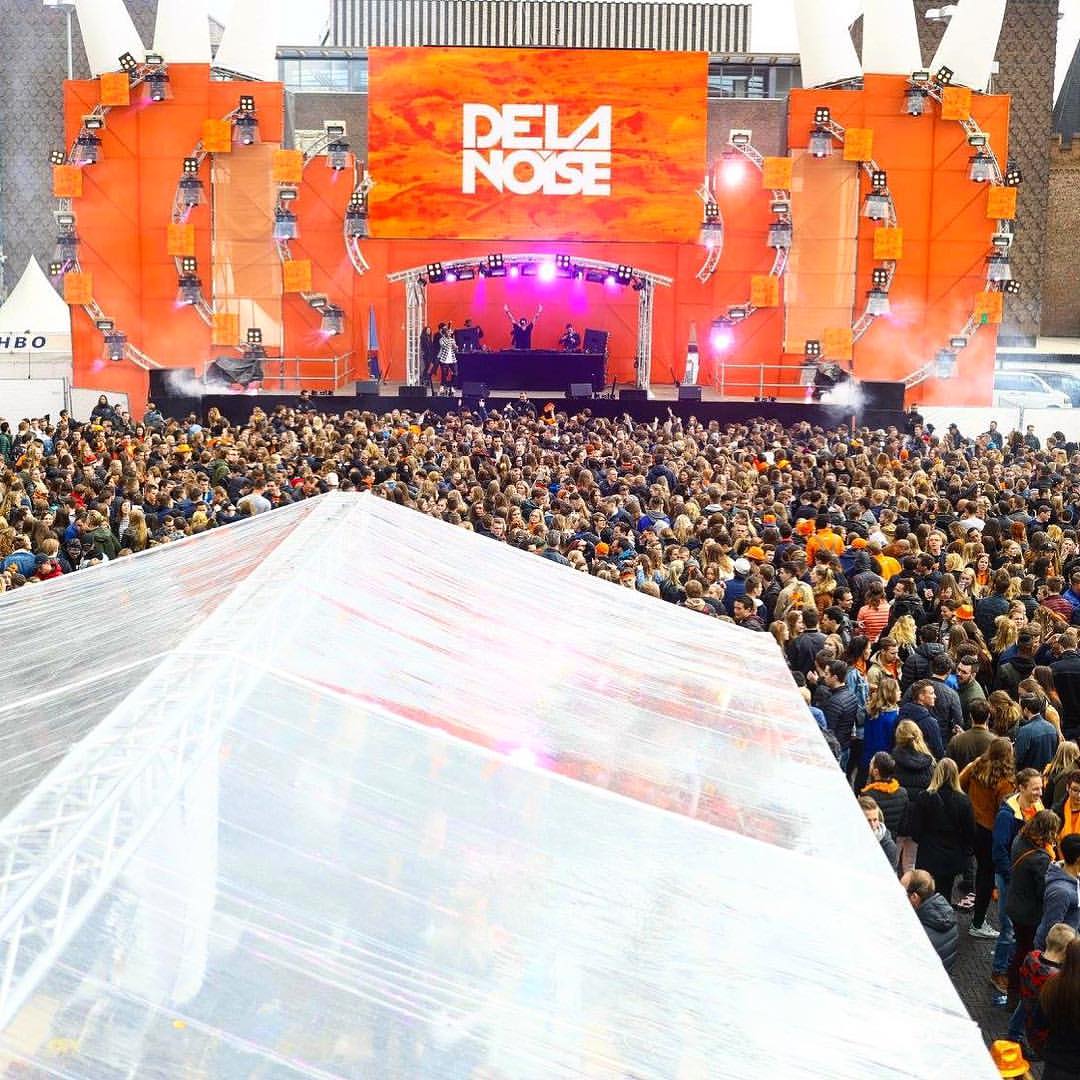 Your friendly neighbourhood De La Noise was born and raised in The Netherlands and has been active in the music and entertainment industry for many years. B-boy, Mc, Producer, songwriter, he did it all. Making his own mixes for hip hop dancing inevitably led to the start of his Deejay career in the late nineties. Internationally known for his energy, outgoing appearance, ability to entertain crowds and most of all his supreme technical skills. You will see a real entertainer at work when you watch De La Noise perform! His productions have been released and played worldwide. Producing and releasing more music led to the start of his own label "Noise N the Hood"records! In 2017 De La Noise took part in the Dutch Dj Battles and set a record by perfectly mixing 21 tracks in under 3 minutes. Nowadays you hear De La Noise every month with a fresh new mix on one of Hollands biggest radio stations, FunX. On TV his skills also didn't stay unnoticed, this made him appear on shows like "House of Talent" to show and share his knowledge of deejaying.
Indication of clubs and events De La Noise performed at:
Xpose – Fortaleza, Brasil
Are You Thirsy – Paramaribo, Surinam
Elephant Night – Koh Chang, Thailand
Day off festival – Praia de futuro, Brasil
Kingsize Festival, Arnhem, Holland
Double Dutch – Bergen, Norway
Nylons 'n Heels – Paramaribo, Suriname
White Night – Palm Beach, Alanya
Beachclub Vroeger – Bloemendaal, Holland
The Box – Amsterdam, Holland
Club Red – Leeuwarden, Holland
Latino Club – Alanya, Turkey
Noxx – Antwerp, Belgium
Summer Garden – Konakli, Turkey
Escape – Amsterdam, Holland
Panama – Amsterdam, Holland
Van Dyck Bar – Amsterdam, Holland
VIP room – Rotterdam, Holland
Harders Plaza – Harderwijk, Holland
Club Kok – Bergen, Norway
Thalia lounge – Rotterdam, Holland
Supperclub – Amsterdam
Air – Amsterdam
Club Vie – Rotterdam
Nova – Amsterdam
5th Avenue –  Arnhem
And many more.
Some of the artists De La Noise shared the stage with:
Chuckie, Sidney Samson, Yellow Claw, Irwan, Nicky Romero, Hardwell, Childsplay, Dyna, Quintino, Gregor Salto, Vato Gonzalez, Freddy Moreira, Partysquad, Jayh Jawson, Boef, Bizzey, Ronnie Flex, Lil Kleine, and many more.